Customer Testimonials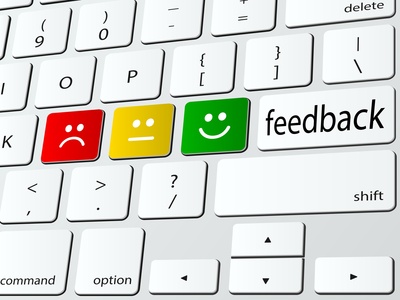 Below are some actual comments and feedback sent by our customers after ordering their custom fresh fruit baskets or grocery deliveries from our website.


Thanks once again for your fabulous service. Your delivery timing was perfect. The family had just arrived home with their beautiful new baby, and the children thought you were part of their celebration. They loved everything in the basket. You made me look like a hero!

Lori K.
Alliston, Ontario, Canada
Once again, you outdid yourselves. My aunt said that the basket was plentiful and very colorful. She said that everything was fresh and very tasteful and that it was the "Best basket she ever received". I can always count on Quattrocchi's to come through. Thank you so much.

Maureen F.
Cape Coral, Florida, USA
Just want to say my sincere thanks for taking care of my order. You went above and beyond by delivering it at the preferred time even though I had submitted the order late evening the night before. Thanks so much for this great service. I would 100% make an order with you again.

Gowoon L.
Ottawa, Ontario, Canada
I'm so happy to say how delighted I was with the past two orders that I placed with you. Although I didn't see the baskets of fruit, both recipients phoned me to say what great baskets they received. Keep up the good work. I'll be ordering from you again in the future!

Diane W.
Kingston, Ontario, Canada
Quattrocchi's did a wonderful job on the fruit basket we sent to my parents-in-law in Kingston! They were extremely pleased and praised the quality and freshness of the food. This is the second year we have ordered from them, and we have both times been very happy. They even accommodated a request for coffee and chocolate to be added at no extra charge. I will be ordering again, thank you for the great service.

Sarah R.
Nova Scotia, Canada
The experience ordering online with Quattrocchi's was fantastic and seamless. The selection meant there were options for each of the people I was buying for, ordering was easy and gave options for bows and cards with personalized messages. I appreciated the communication at each stage of the process including being asked if an alternative delivery date was possible for one of the recipients as well as confirmation of delivery. I will definitely be ordering in future for any gifting needs!

Janet A.
Kingston, Ontario, Canada
I am very pleased with your products and service. My on-line purchase of 2 fruit baskets was easy and arrived in a very timely manner. The recipients were also very happy with their fruit baskets! I would gladly recommend others to order from your business.

Gloria K.
Nelson, British Columbia, Canada
As usual, I could not be more pleased. It was easy to order, easy to pick up (thank you to the nice young man who carried the HUGE basket out to my car for me), and the contents were perfect. My friends were so pleased. Thank you for continuing to be the BEST fruit basket crafter in Kingston.

Michelle I.
Kingston, Ontario, Canada
I ordered the food basket for $35 and when I picked it up, I honestly wanted to keep it for myself! I had heard positive reviews from a family member and friend who had purchased this basket before, but I did not expect the basket to look THIS GOOD!!! WOW. WOW. WOW. I will 100% be ordering more of these baskets for other people and can only hope that someone will think to order one for me someday. Well done Quattrocchi's!

Clarissa T.
Kingston, Ontario, Canada
Thank you so much. The online order process was fast and easy. I was a little worried about how it would turn out as it was a gift but then recipient loved it and the pictures of the basket exceeded my expectations. I will absolutely use this service again.

Susan C.
Brockville, Ontario, Canada
The basket was a gift for my son J and his partner C. They are both RN's in the Intensive Care Unit at KGH. Last week being Nurses Week, I wanted to get or do something special for them, and I thought a gift basket would be a great idea. They were very pleased with it and they (and my grandchildren) really enjoyed it. Thanks very much.

Debby F.
Kingston, Ontario, Canada
My Mom just called and advised the basket I ordered for Mother's Day is fantastic. She was thrilled with the selection of fruit and the quality of same. This was my first time using your services but it won't be the last. Job well done.

Heather O.
Toronto, Ontario, Canada
Thank you so much for the spectacular gift basket you made for my parents, all with a beautiful bow on top! They were so pleased and surprised when it was delivered...their words were "WOW and DOUBLE WOW!" and they are looking forward to tasting everything. They sent me a photo of the basket wrapped, and another one unwrapped with all the goodies laid out. I can't thank you enough for making their day. You also made my day.

Clare E.
New Brunswick, Canada
My aunt said that the basket was amazing. She really loved it. You never disappoint. I would gladly recommend your store, safely knowing that your always use quality foods. Thanks again.

Maureen F.
Cape Coral, Florida, United States
I was so happy with the basket I ordered for my parents. The fruit was beautiful quality and the selection was amazing! I had asked for a selection of regular and diabetic sweets and boy did they deliver! Thank you so much for the amazing service!

Stacey S.
Carleton Place, Ontario, Canada
We are always thrilled with your service. Quattrocchi's is an amazing store with incredible helpful and thoughtful staff. We look forward to coming into the store again in person soon.

Hanna and Peter
Kingston, Ontario, Canada
Thank you so much for your wonderful fruit basket! My family was super excited and couldn't stop talking about it! You were very fast at fulfilling the order as well. Five stars! Ten out of Ten! Could not ask for more. Thank you again! Take care everyone!

Michelle P.
North Bay, Ontario, Canada
Everything turned out really well, considering the fact that this was a last minute idea and me being in Cambodia and having the gift basket delivered to my son in Kingston. He was pleased with the selection of fruit and vegetables. 100% satisfied with the service and quality of goods. Thanks again for everything.

Regine G.
Cambodia
I want to say that your customer service is beyond excellent!! I ordered a $35 fruit basket for my daughter and some additional items. I asked if you sold cakes as it was my daughter's birthday and the person taking my order said "no" but sometimes items not found in the store are purchased at other stores and delivered. I was completely shocked at the length your store went to when my daughter sent my pictures of the beautiful fruit basket and the cheesecake!! This is definitely 'above and beyond' for a new customer! I was also sent pictures of the fruit basket which contained only the highest quality fruit and products! I can't thank you enough and definitely will be ordering from your store in the future. I will also be passing along your website (and my positive experience) to all of the other people I know that live in Kingston or have children attending school there.

Christena B.
Renfrew, Ontario, Canada
I ordered a fruit gift basket for my daughter who is in university and we were pleasantly surprised with the abundance of fresh and very good quality fruit, cheese, crackers and chocolate!! My daughter enjoyed it so much we have sent two more baskets after that and they did not disappoint! Delivery was very quick and customer service is excellent. I have this business on speed dial now and will use them again. Highly recommend!!

Kim L.
Rodney, Ontario, Canada
Thank you for the beautiful gift basket. My son and his family were thrilled to receive it for Valentine's Day. Nice variety of goods. Quattrocchi's will now be my 'go to' place for future gift basket purchases.

Laurie G.
Napanee, Ontario, Canada
This was wonderful service. My neighbour, an elderly man used to gift us with a basket from your shop at Christmas.
My whole family, husband and three kids, loved that gift. Now that he is gone, this is a great way to remember him.
I appreciated how easy the website was to use. Having the shopping by dollar amounts was great. I liked how there was the option to customize the contents, even with a special bow. The delivery fellow was polite and sincere. I would recommend you to anyone!

Barb B.
Bath, Ontario, Canada
Thank you for doing up what I know will be a beautiful gift basket. You have a unique and friendly store and I just love my visits there each year. I can't wait to show you all my rosettes I won at the Royal Winter Fair - I was named the premier pickling exhibitor - I still can't believe it! God must have had a hand in it. Take care and be safe; I'll see you when things get better and the leaves are on the trees.

Marjorie P.
Ontario, Canada
Thank you for the beautiful fruit basket I ordered for the holidays that my parents received. They could not stop raving about the large fresh fruit variety, speciality cookies/chocolate, cheeses and other items. It made their day! It was very heartwarming to hear how impressed they were, especially during this difficult pandemic time and not able to be with them in person!

Charlene S.
London, Ontario, Canada
I want to express my appreciation to you and your staff for your excellent service. I began shopping regularly online at your store in March 2020, then in-store in the summer and now back online. I find you, the staff, Mark and Debbie so very helpful. In fact, Debbie is "one in a million" as she responds to all my questions so very patiently in store or on the phone. I appreciate your selection of international foods and miss browsing down the aisles. I really enjoy the fresh fruit and vegetables you choose and deliver to me.

Marie G.
Kingston, Ontario, Canada
Thank you so much for delivering a beautiful basket to my parents for Christmas! A great variety of delicious fruits available and also diabetic treats too!! I appreciate your excellent service and commitment to our community in these tough times. Thank you!

Karen R.
Barrie, Ontario, Canada
I wanted to say a GREAT BIG 'THANK YOU' for getting the lovely Coffee Basket to my sister so quickly after my order. She got it today, the day before her birthday, and she is absolutely thrilled. She called me immediately here in New Zealand and she was just bursting. She said it was so beautifully presented, too - she showed me the package on video. THANK YOU, THANK YOU, THANK YOU. If the team ever wonders if their work makes a difference - IT DOES! There are two very happy women in the world today because of you. May God bless you and keep you, especially through this Covid drama. Very kind regards from me at the bottom of the world,

Merida V.
Auckland, New Zealand
I was very satisfied with my order. My daughter loved her fruit basket. There was a wonderful variety, and I made some special requests which were all honoured. Thank you for making her special day even more special!

Wendy S.
Delta, British Columbia, Canada
I just wanted to pass a huge thank you from my wife and I here in Australia. The family absolutely loved everything and the cake and balloons were perfect. Thank you again muchly.

Umair K.
Queensland, Australia
Thank you so much for creating a special gift basket for our staff member who is recuperating with family in Kingston. Having had a tumour removed from his throat, we really wanted to send him things he could enjoy like soups and other soft food items. I searched the internet to find a gift basket we could send and I'm so grateful I found your store when I looked for Kingston based companies. He really appreciated the gift basket and knowing we were able to customize it for him was special. Thank you Quattrocchi's!

Janet P.
Oakville, Ontario, Canada
Once again Quattrocchi's came through with exemplary service when I recently ordered a fruit basket to be sent to my brother on his 80th birthday. I live in Windsor, the delivery was in Kingston, online ordering was easy, and when I did call with questions, they were answered politely. Thank you for helping me make this surprise gift happen !

Ruth S.
Windsor, Ontario, Canada
I have sent two gift baskets during the lockdown and both recipients have said the contents were lovely.
Thanks for helping me to do something kind.

Kate J.
Kingston, Ontario, Canada
Fantastic quality & service. As requested, the basket I ordered for my aunt arrived on Thursday October 10th, and she immediately called me to thank me and to say that it was beautiful and contained a nice variety. You definitely run a class-act operation. Thanks again.

Maureen F.
Cape Coral, Florida, United States
It was fantastic! The gift basket with fruit, cheese, crackers and Easter chocolates exceeded our expectations. It was much more generous and had more selection that we expected. I wrote a review on Yelp! Thank you!

Carole S.
Toronto, Ontario, Canada
My friend was really happy to receive the basket of fruits and other goodies as a get well gift. In his thank you note he mentioned he already started digging in at the goodies the minute it was delivered.

Jean-Marc D.
Sydenham, Ontario, Canada
The fruit basket was perfect once again. This is the 2nd time I have sent a fruit basket to someone in the hospital in Kingston from you. Both times you have delivered the basket the same day and the person receiving it said it was so nice - great fruit and treats. Thank you very much!

Anne M.
Ottawa, Ontario, Canada
I just want to give you a big thank you. Your basket to my sister was beautiful - it made her day. Especially when I was ordering on the blind. Everything I asked for was in the basket. It was beautiful, as my Sister of course sent me pictures of it. I will definitely recommend you!

Karen H.
Canada
The fruit basket was truly wonderful and a great value. I will gladly order from your business again.

Susan W.
New Brunswick, Canada
Both baskets arrived on-time as promised and both recipients indicated the the baskets were beautiful, with quality fruits. Thanks again for a job well done. You never disappoint.

Maureen F.
Cape Coral, Florida, United States
I really appreciate your prompt attention & delivery of a fabulous fruit basket to my friend that is recovering from hip replacement surgery. It really cheered her up, she now uses the attached card as her bookmark.

Maureen P.
Delta, British Columbia, Canada
I ordered 2 baskets last week and they were fantastic! Will spread the word and use your service again!

Debra D.
Inverary, Ontario, Canada
I ordered a basket for my grandmother who is turning 90 years old tomorrow. She received the basket today and immediately called me to say how plentiful the basket was. She also commented on how nice the fruit looked. Thanks so much.

Larry F.
Cape Coral, Florida, USA
I placed the order through your website on Thursday, to be delivered Saturday (as a birthday gift) to a close friend who is in Canada on business for an extended period of time. He contacted me today to tell me he received his birthday fruit basket and that it was fantastic. He was pleased to get the nice gift, and loved the fruit, cookies, and other treats. Furthermore, I was especially pleased that the basket was a nice and plentiful as it was, at a great price, and delivered as requested. I will probably not have another occasion to purchase from you since I live in the US and have no other ties to Canada. However, I still felt compelled to tell you how appreciative I am of the quality, affordable products and the great service.

Debra F.
Louisville, Kentucky, USA
My cousin just loved her 65th birthday basket! She was delighted with all of the nice fruit and goodies inside! She sent me a picture and it looked very nice. I was a little worried about ordering since I live in Burlington and am not familiar with your store but I know it was a hit because she thanked us several times for the awesome gift! I would not hesitate to order from you again!

Patti G.
Burlington, Ontario, Canada
Thank you so much for your prompt response and quick delivery. My mom just received the basket and she said it was beautiful. You made her day! My aunt, whom you delivered to this past Saturday, said that she too enjoyed the basket.

Maureen F.
Cape Coral, Florida, United States
Once again, your gift basket "did the trick". I shopped at your store 30 years ago when I went to Queen's University. I think it's great that I can send my kids delicious fruit and snacks from the other side of the country while they are studying for exams! Thanks!

Catherine B.
Duncan, British Columbia, Canada
I ordered a basket for my daughter mid-afternoon today, and she had it by 4:30PM and was thrilled! Thank you for your prompt service and the lovely basket, I really appreciate it!

Michelle B.
Calgary, Alberta, Canada
Basket was wonderful! Amazing assortment and recipient was 'over the moon' with delight. Thank you for supplying such a unique and wonderful selection! Will purchase another in the future!.

Wendy V.
Whitby, Ontario, Canada
My daughter attends Queens Computer Science -- she said : "It was amazing - I shared it with the whole house, it was huge".

Andy D.
Minesing, Ontario, Canada
The website was really easy to use, and I was informed that the basket was great, and the produce was fresh and beautiful.

Tracie P.
Kingston, Ontario, Canada
The basket was delivered to my father just as requested and on time. He was super pleased and advised that it was huge and everything was top of the line and fresh. You cannot get a better appraisal than that! Not only would I recommend you to others, I have marked your website on my favorites for the future.

Robert B.
Charlottetown, Prince Edward Island, Canada
The fruit basket was great!!!! Thanks so much for the fast delivery and the excellent product!

Brenda T.
Belleville, Ontario, Canada
I just wanted to pass on my thanks for the great job you did with my order. The basket was delivered with perfect timing and my mother was very pleased with the content. Thanks!!!

Mike and Sheri P.
St. Davids, Ontario, Canada
Service was excellent! It was nice to see the basket online before ordering. Great job.

Sandra P.
Kingston, Ontario, Canada
Great job again this year - thanks so much for ensuring our friend received a beautiful (and healthy) gift from our family at Christmas. I never hesitate to recommend your services to friends and family. All the best for success in the future.

Michelle I.
Kingston, Ontario, Canada
The gift basket was absolutely beautiful. I purchased this basket as a gift for a special friend and co-worker at Queen's and she said this basket was the best basket she had ever seen; she took pictures of it to send to all her kids to give them hints about where to shop for gift baskets in the future. Thank you so much -- greatly appreciated by both of us, and no doubt I will be back in the near future.

Berniece L.
Kingston, Ontario, Canada
I ordered my basket in the morning at 6AM to be delivered the same day for my father's birthday. The website said that it would only be delivered the next day. In the little section where it asks if something special could be done for you, I asked that the cookies that came with the basket be a German cookie, and that if possible it be delivered the same day I ordered it because as I said, it was my fathers birthday. To my surprise my father called me and said he absolutely loved the basket, they sent his favorite German candies and cookies, and the fruit was perfect with an excellent selection, he was especially happy at how well protected the fruits were and how nicely it was all presented. Would definitely order from you again!!

Diane L.
Dorval, Quebec, Canada
I was 100% satisfied with my order with Quattrocchi's Specialty Foods. It was extremely difficult to find a gift basket that was healthy and wouldn't break the bank and Quattrocchi's offered a beautiful option for me. I was surprised to find how quickly the order was processed and delivered. The recipient was delighted to receive the basket and appreciative of the receptiveness to change the delivery location at the last minute. In the future when I need to send a gift basket I will be sure to use Quattrocchi's again! Thank you!

Tara B.
Toronto, Ontario, Canada
Ya did fantastic!!!! You offer such a great service. Kudo's kudo's kudo's to you!!!! She loved the gift basket and such great value for the $$$ and soooo fair with the delivery service too!!! ROCK ON! (as the kids say!)

Lorelei V.
Kenora, Ontario, Canada
My sincere thanks. The gift basket was delivered the day I ordered it. The recipient was absolutely thrilled with his basket. Awesome customer service!

Brenda S.
Tillsonburg, Ontario, Canada
We were told by our Grandma that the basket was very beautiful and very fresh. She even went to visit your store afterwards. Thank you once again!

Mindy M.
Richmond Hill, Ontario, Canada
Thank you very much. Everything was perfect and thank you so much for the Eid related items in the basket. I really appreciate it. My family back in Canada loved it. Thank you again!

Umair K.
Ipswich, Australia
Wonderful service. Delivery was made so quickly and the basket was beautiful! Will definitely be ordering again soon.

Krista M.
Oakville, Ontario, Canada
Once again, thank-you very much for your speedy delivery and excellent produce. I heard from the boys that the basket came immediately and that it was delicious. Excellent service.

Trish H.
Victoria, British Columbia, Canada
Apparently my recent order was a big success. To quote my daughter "I started screaming when I saw it at my front door" She was so happy with the fruit basket and immediately texted us to say "we were the best parents in the world" I would count that as a success.

Dawn S.
North Vancouver, British Columbia, Canada
Thank you Quattrocchi's for helping make the adjusting to new parenthood a bit easier for my daughter and son-in-law. I live in Manitoba (well, actually, on the Manitoba-Saskatchewan border) and couldn't be in Kingston when their baby came... I wanted to do the motherly thing of cooking & providing some good food for the new family. When I found your company online, it seemed like the perfect gift... and it was! I ordered late on a Friday night, and the gift basket arrived as a surprise to them fairly early on Saturday morning. They commented on how nice and fresh the fruit was, and also appreciated the chocolate, cookies, and cheese! I'll be in Kingston in about a week and hope to check out your business in person. Thanks again!

Monica P.
Swan River, Manitoba, Canada
I recently ordered a fruit basket for my brother in Kingston, and I wanted to let you know that I was very satisfied with your service. Your website was very helpful in helping me choose what I wanted to send and the payment went through without a problem. Because this was my first purchase with your company, I did make a phone call to verify details of the transaction, and all my questions were answered to my satisfaction. My brother, celebrating his 75th birthday, was pleased with the quality of all of the items in the basket. Thank-you for helping me make this surprise delivery happen !

Ruth-Anne S.
Windsor, Ontario, Canada
Browse our selection of fresh fruit and gift baskets, and order your own today!.
© 2023 SpecialtyFood.ca. Web Application by Mercenary Consultants.